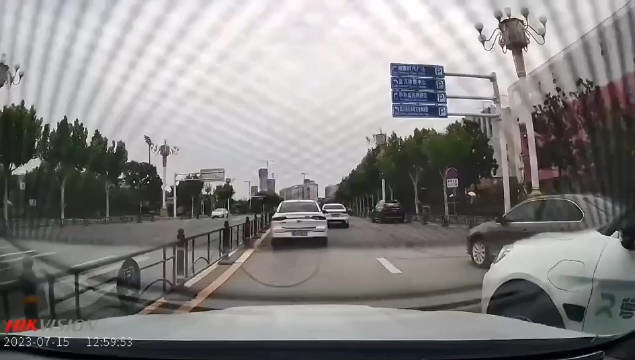 According to news on July 17, a few days ago, a car blogger uploaded a driving recorder video.
In the video, a self-driving test car suddenly changed lanes while driving and squeezed into the video car in the leftmost lane. The two cars collided. As a result, after a short stay, the self-driving test vehicle started its own vehicle and "swifted away", which was dubbed by bloggers that the driverless test vehicle would also "hit and run".
If you just look at the video content, it is not difficult to find that the driverless test vehicle has affected the normal passage of the vehicles coming from behind during the lane change process. Some bloggers pointed out that the driverless test vehicle will be fully responsible for the accident. From the LOGO on the car body, it can be identified that the vehicle involved comes from "Carrot Run", an unmanned driving company under Baidu.
The blogger also said that Baidu's public relations private message contacted him, and said, "The accident was a very slight contact with the tires of the vehicle. It was dealt with immediately, and an agreement was reached with the driver. There is no escape-related problem."