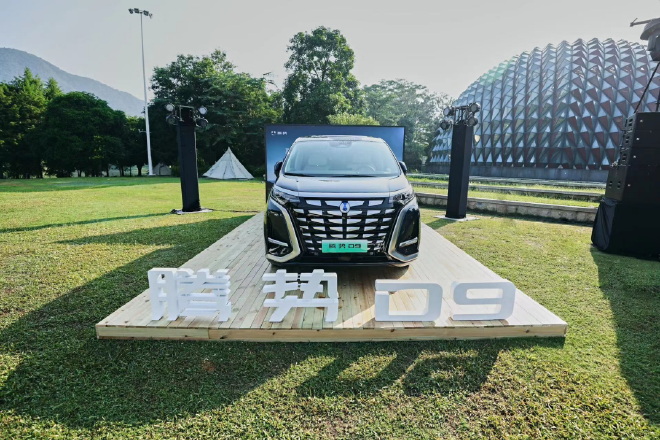 A few days ago, Denza Motors announced that its sales volume in May reached 11,005 units, and Denza D9 topped the MPV sales champion in the entire market in a single month, setting a new energy luxury car brand with the fastest delivery of 50,000 units in just 7 months record. From January to May 2023, the average sales price of Denza D9 will exceed 420,000 yuan. In the MPV market, one out of every three vehicles sold is a Denza D9.
Since its delivery, Denza D9 has gained the love of 80,000+ users and friends. On May 30th, the Denza Brand Day was successfully held. Car owners and users gathered together to tell the story of the beautiful companionship with Denza. The choice of users is reshaping the market structure of new luxury cars in China. From the users of Denza D9 From the perspective of the broader market, 50% are additional purchases or replacements by BBA users, and 20% are replacements for luxury MPV fuel vehicles.
In order to respond to customer needs and create better products and services, Denza will launch D9 electric suction doors, two-row integrated small table boards and other high-quality products in the third quarter. Users of all models can Optional. Not only hardware installation, D9 EV is now open for OTA upgrade, including intelligent cruise control ICC suitable for high-speed scenes, lane departure assist LDA, emergency lane keeping assist ELKA, and female-friendly APA automatic parking assist, etc.
With the accelerated improvement of the product matrix of the Denza brand, the Denza N7 will be launched in June. As a model positioned as a "smart luxury hunting SUV", the N7 has 1 platform, 2 systems, 3 major intelligences, etc. Technology; On May 30, Denza Automobile Brand Day, Zhao Changjiang, general manager and chief co-creation officer of Denza Automobile, announced that Denza N7 will continue to unlock blind subscription rights.
With the full potential of the Denza brand and the continuous improvement of products and channels, D9 and N7, as a pair of Denza brands, provide the market with new luxury products and further reshape the luxury market with stronger strength and better services. Multi-user.